The Best Valentine's Day Gift…Couple's Social Dance Lessons!
Valentine's Day is less than three weeks away! Are you stressing out on what to get your sweetheart? Don't wait until the last minute like last year, and the year before. You've already done the whole candy and flowers thing, be original this year! Hop in your car and head over to Lake Shore Dance Academy located in one of three convenient locations in Evanston, Mundelein, or Wilmette. You can also visit our SHOP and purchase gift certificates for couple's social dance lessons through our online store. If you'd like, contact us directly and we will mail you a nice printed gift certificate to include in your Valentine's Day Card. Imagine your partner's face lighting up when they are surprised by such a thoughtful and unique gift!
"What exactly are couple's social dance lessons?" you might be wondering.
---
It's what you do when you're out at a wedding, cruise, social/business related event or a dance club that plays Salsa, Swing, Rock and Roll, R & B or oldies. It's the type of dancing that you would do with someone special, or someone new, where you hold each other, look into each others eyes, and fall in love again or for the first time. 
Couple's social dance lessons can be great fun on so many different levels. From Salsa to Swing dancing, and Tango , social dancing is a wonderful way to connect with your partner on a more intimate level. You're grooving to your favorite tunes and holding each other tight. What could be more romantic than that?
This Valentine's Day is the perfect time to learn to social dance as a pair. Give the swing, the salsa, the cha cha, or the fox trot a shot, you really can't go wrong with any of them! In addition you will not only learn how to dance but reap the many other benefits.
* New Hobby Together.
---
For couples, social dance lessons are also a fantastic outlet when it comes to carving out "adult" time in your schedules. It's quite easy to get caught up with the kid's activities and put each other last on the list. Once you know how to dance, though, you can clear out space in the living or move that kitchen table out of the way once the kids head to bed, and you've got something to do that's just for each other. 
* Dancing together is an excellent way to exercise.
---
Plus, you're off the couch and moving, which means that you're also getting some fun exercise in without even knowing it. Many of the social dances are a moderately intense exercise, burning from 250 to 400 calories an hour, similar to brisk walking. Others dances can be classified as vigorous intensity exercise, burning even more calories. It's very common for "Dancing With the Stars" contestants to lose a significant amount of weight from the hours of dance practice.
 

*Dancing can build your self-esteem, which is essential in a healthy marriage.
---
Guys, is your wife commenting that you never dance with her anymore? How many years has she been saying this? What are you waiting for? Having the confidence and skill to social dance is very manly, and your wife deserves to be swept off of her feet! With couple's dance lessons, you will really get to know what you're doing, which will make you want to take her out dancing more and more often. It's a beautiful thing! Trust me, they say that food is the way to a man's heart, well dancing is the way to a woman's, so let's get this ball rolling. She'll be so appreciative that you did!
*Couples who sway together, stay together. Rekindle the Romance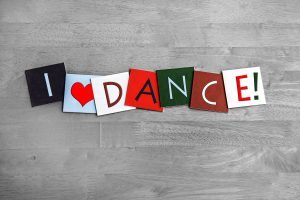 ---
The Tango is the passionate expression of a romantic chase. Dancing the tango with your partner can shake the dust off and ignite the passion you shared at the start of your relationship. Dancing together creates another way for the two of you to connect physically and emotionally. As you dance, your eyes meet, your bodies touch, and you can feel one another breathing. Dancing together can put you both in a sensual mood. It is sexy and can stir your inner sexuality.
*Dancing has exceptional mental health benefits.
---
 Dancing has been proven to reduce stress and anxiety. It also has positive effects on confidence, memory and learning. Whether it's the winter blues, stress at work or the monotony of day-to-day life, dancing is one of the most mentally beneficial exercises around.
If you live in the North Shore suburbs of Chicago, come visit Lake Shore Dance Academy, where we make learning to dance fun and easy. We proudly serve Evanston, Wilmette, Winnetka, Glencoe, Glenview, Northbrook, Kenilworth, Highland Park, Lake Forest and more!  We specialize in creating confident dancers so that you can enjoy this new skill for years to come! We have a great New Student Offer for beginner dancers as well as a smart Valentine's Day Dance Package, which is perfect for you and your better half to come and explore social dancing together! Private dance lessons are held five days a week from noon to 9pm and on Saturdays and Sunday by appointment. Give us a call or stop by to see how we can help you to make this the best Valentine's Day ever for the one you love.