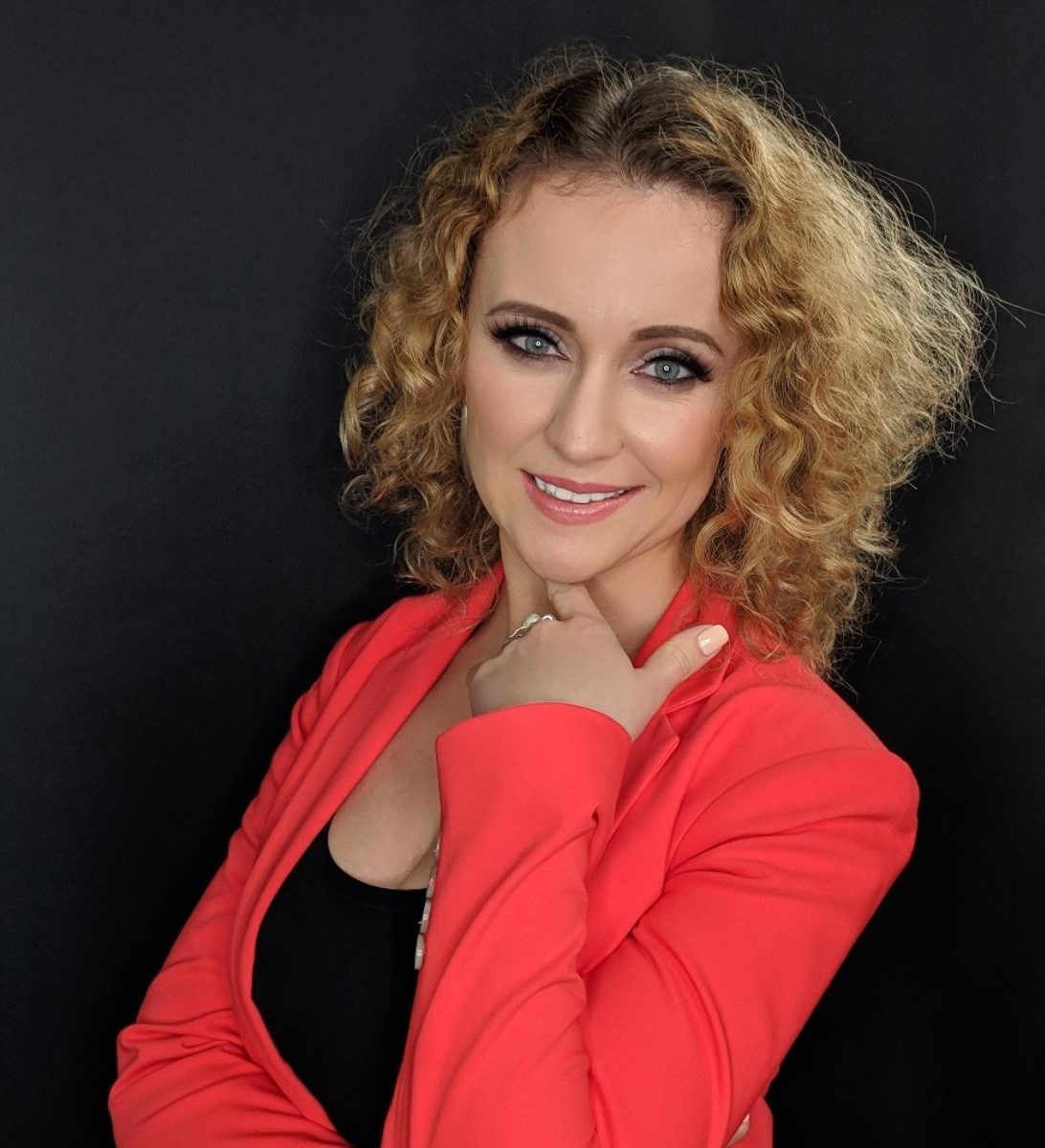 Anna looks forward to joining you on the dance floor to create new, life long memories.
From the time she first stepped into dance studio at age six in Poland, the world of dance held a very special place in the heart of Anna Strojek. Now, after years of study and performance, she is respected for infusing her students with this joy, whether they're enjoying special nights out, memorable wedding dances or competitive events.
Anna's path began in Krakow, Poland, where she grew up practicing, and studying Ballroom Dance and the traditional dances of her native land. She moved to the United States in 2005 to study for a traditional, non-dance career. But even as she worked to earn her degree, the dream of dance lived on. It wasn't until she earned her degree that she knew for certain that her true passion and talents lay in dance. She left that world for the life of dance, and hasn't looked back.
In the years since, Anna has won numerous competitions, in both the Pro/Am and Showcase divisions, thriving on the thrill of competition, and the discipline of practice. She has competed in the Professional American Rhythm Division (NDCA), and has placed as a finalist in numerous U.S. competitions.
Before too long, Anna's broad-based expertise led to her being sought out as a teacher. So while she continues to compete professionally, she now also teaches North Shore dancers of every age and level. Reviews of her group and private lessons repeatedly point out her gift for being equally effective with beginners as well as advanced dancers, and her ability to adjust her patient, lighthearted style to match the unique needs and aspirations of every single student.
Anna's dance knowledge is unusually diverse. She is proficient in, and certified by the National Dance Council of America to teach, all American and International Style Ballroom dances (Waltz, ChaCha, Foxtrot, Tango, Rhumba and many more) as well as popular social dances including Salsa, Hustle, Bachata, West Coast Swing, Merengue and others. She teaches children as well, serving as their instructor and choreographer in preparation for diverse Latin competitions and showcases.
Anna also specializes in choreographing and teaching stunning customized wedding and special event dances.
Like so many who love to dance, Anna considers dancing to be the true expression of her soul. She appreciates the opportunity to share her passion about ballroom dance, and is inspired by the commitment -- and sometimes hard work -- that her students put into creating memorable dance experiences.
AWARDS AND CERTIFICATIONS
2012 Winner of Chicago Crystal Ball Pro/AM Latin
2012 Winner of Wisconsin State DanceSport Championships Pro/AM Latin
2013 USDC Pro/Am Latin Finalist
Finalist, Open Professional & Rising Star Division:
2014 Wisconsin State DanceSport Championships
2014 Windy City Open,
2014 Indiana Challenge
2014 Chicago Crystal Ball
2015 Wisconsin State DanceSport Championships
2015 Windy City Open
2015 Cincinnati Ballroom Classic
2015 Chicago Crystal Ball
2015 Cleveland DanceSport Challenge
2016 Indianapolis Open DanceSport
2016 Wisconsin State DanceSport Championships
Finalist, Open Professional & Rising Star Division:
2017 Cincinnati Ballroom Classic
2017 Cleveland DanceSport Challenge
2017 Motown Showdown DanceSport Challenge
2017 Chicago Harvest Moon Ball DanceSport Championship
Certifications
NDCA (National Dance Council of America) certified through DVIDA (Dance Vision International Dance Association)
2016 Associate of Dance Degree of American Rhythm style
2016 Associate of Dance Degree of American Latin style
2016 Associate of Dance Degree of American Smooth style
Currently pursuing Master of Dance Degree