Have you ever dreamed of becoming a comfortable social dancer? Great! Are you already taking dance lessons to learn the most popular social dances? Great! Now all what you need is some important information to about The Etiquette of Ballroom Dancing to to able confidently move around the crowded dance floor. Lake Shore Dance Academy decided to publish small booklet with the most important rule of Dance Etiquette in our opinion. Enjoy!
1.Ask others to dance. If someone asks you to dance, please accept. 
If you decline… you should refrain from dancing the rest of that song, unless you have promised to dance that song with someone else. In that case, explain why you are declining and offer to dance later in the evening. Also, it's okay to say that you are "resting" or "sitting out," or that you are "not familiar with this particular dance." 
2. Dance in the Line of Dance. Ballroom dancers move around the floor in a counter-clockwise direction. You should be moving in this direction most of the time. This is Dance Etiquette 101 of Ballroom Dancing.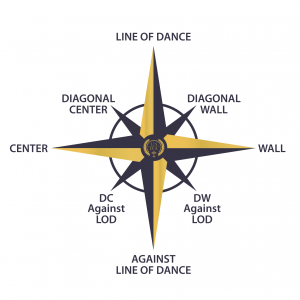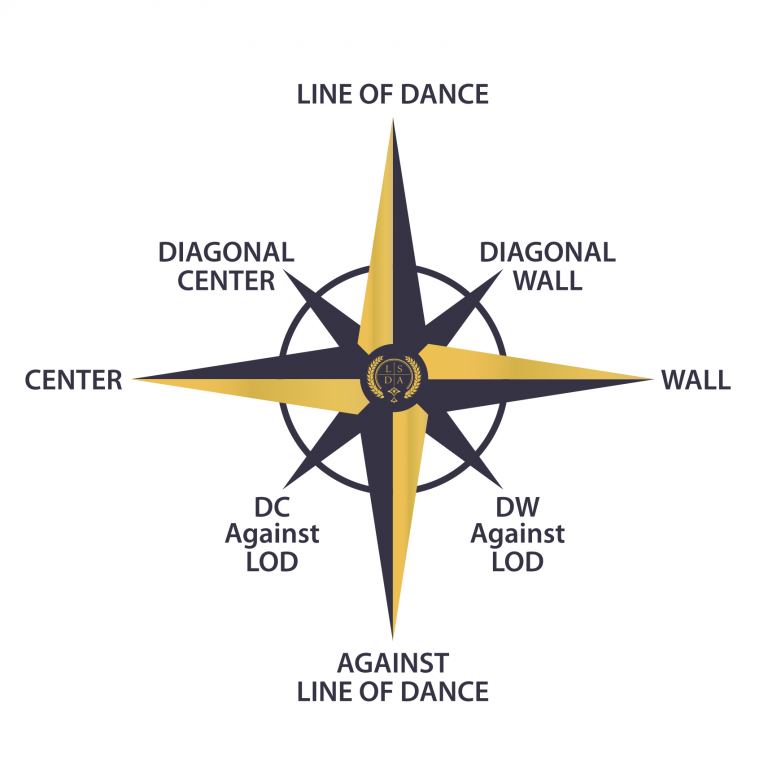 Traveling dances: Traveling dances such as Waltz, Tango, Foxtrot, Viennese Waltz, Quickstep ,and Samba are danced around the edges of the floor counter-clockwise. This allows couples doing spot dances to dance to the same music. Fast lines dance on the outside of the circle. 
Spot dances: Spot dances such as Cha Cha, Rumba, Swing, Bolero, Mambo, Jive, Salsa, and West Coast Swing are danced at the center of the floor. This allows couples doing traveling dances to dance to the same music. 
3.Collisions. If you collide with another couple don't panic – it's normal. Regardless of who's at fault, simple apologize to the other couple and continue to dance. 
4.Leaders and followers, dance at your partner's ability. If you are an experienced dancer dancing with a beginner, don't expect your partner to dance advanced moves. Leaders, build the dance by starting with the with easy stuff. Once you see that your partner is fine with the timing and following easy patterns, try advancing to more difficult ones. If your partner has difficulty doing one turn, don't lead a double turn. 
5.Take care of your partner. Never walk away from your partner at the end of the song! Please escort your dance partner to the part of the dance hall where you asked to dance, unless your partner indicated prefers to go elsewhere. 
6.How close? The proximity between dance partners is dictated by the follower, and always to their own level of comfort. 
7.Dance with a variety of dancers and dance a variety of different dances. If their skill set is greater than yours, that's great – perhaps you'll learn something new. 
8.Challenge yourself to say hello and dance with someone new. We all remember that nervous feeling of coming into the studio for the first time and not knowing anyone or what to expect. Simply smiling and saying hello or asking someone new to dance can really put them at ease. 
9.Never give dance tips unless asked. If asked, just answer what you were asked. When engaged in giving a lengthy tip (and should you be doing that?) or if you stop dancing to discuss it, move off the dance floor. And, above all, never give someone tips again until they ask you again. 
10.Want to chat? If you are having a conversation, move off the dance floor. 
11.Have Fun! There's no need to apologize for lack of skill. Do smile and laugh (even at mistakes). Keep Dancing!