Sexy. Elegant. Passionate.  The only word that should come to mind when reading these three words is tango.  It's very possible you may be imagining these dramatic, yet iconic tango moments from these films: Scent of a Woman, Evita, and True Lies.  Tango is one of the most recognizable dances across the world and countless people across the globe hold this particular dance close to their heart. The tango has undergone a dramatic evolution throughout its existence. Some may even say that the tango has a "rags to riches" history. To help you begin your dancing journey, let's take a look at the tango's history, colorful timeline, and its influence today.  Then you can take the next step in your dancing adventure and schedule your tango dance lessons in Lake Forest!
Tango – Stepping Back into the Tango Dance History
---
History can be full of mysteries and the tango's narrative is no different.  There are different stories about the origin of tango, yet many agree that tango's roots can be traced back to Buenos Aires.  However, there are documented records of tango in Spain and Cuba.  Several dances and elements appear to have influenced the conception of the tango: Candombe, the Argentine Milonga, the Cuban habanera dance, flamenco, and minuet. Clearly the tango possesses a unique combination of global influences. However, this distinctive dance is ultimately considered an Argentine contribution to the dance world.
The pioneers of the tango feature a distinct demographic that includes the working and lower class, former slaves, and European immigrants. While this dance was initially enjoyed by a select population, within a few short years it rose in prominence.  People from other demographics, such as the upper-class, were dancing the tango.  Eventually, the ballroom dancing community adopted the tango and refined it by incorporating stylish and elegant steps.  After this process, the ballroom community crafted the tango into the iconic dance we know today.  Don't forget you too, can learn how to dance when you schedule your tango dance lessons in Lake Forest!
This timeline provides an excellent breakdown of the tango's evolution:
1890s: The word tango first become popular in Argentina
1902: Buenos Aires opera house, Teatro Opera introduced tango music to their balls
1903–1910: Tango catapulted to popularity with one-third of the music produced was of tango themed music.
1910-1920: The tango records released soared high
1913: Tango has reached the New York City
1920: Tango dance guidelines were developed to adapt to the international ballroom styles
1930: With good measure of political freedom, tango's popularity has gained a revival in Argentina.
1950: With the birth of American rock and roll, tango dancing has unfortunately become out of step and tune with the times.
1980: After periods of up and downs, tango dance was revived on Paris Broadway
Tango in the Present
---
Even though dance enthusiasts across the world enjoy the tango, this dance is experiencing an exciting revitalization!  Thanks to various influences like the television programs Dancing with the Stars, So You Think You Can Dance, and World of Dance, the tango (and other ballroom dances) have surged in popularity.   Do not wait to be a part of this dynamic time, and schedule your tango dance lessons in Lake Forest today!
Here are just few examples of different styles of Tango: Tango Vals; Tango Argentino; Tango Oriental (Uruguayan Tango); Tango Milonquero; Tango Valparaisino; Ballroom Tango (includes American and International) and many more.  The styles are mostly danced in either open embrace, where lead and follow have space between their bodies, or close embrace, where the lead and follow connect either chest-to-chest (Argentine tango) or in the upper thigh, hip area (American and International tango).  The one you will be learning at your tango dance lessons in Lake Forest is the Ballroom Tango.
Now, you may be thinking All of these styles of tangos look so similar! Do not fret!  Here is a helpful breakdown of the differences in each tango's characteristics:
Argentine, Uruguayan, and Ballroom Tango use very different techniques. In Argentine and Uruguayan tango, the body's center moves first, then the feet reach to support it.
In ballroom tango, the body is initially set in motion across the floor through the flexing of the lower joints (hip, knee, ankle) while the feet are delayed, then the feet move quickly to catch the body, resulting in snatching or striking action that reflects the staccato nature of this style's preferred music.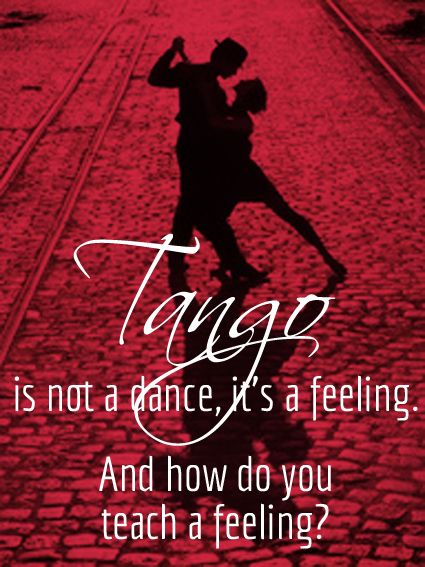 Out of the many styles of tangos, the ballroom tango is unique in its own right since it is divided into two disciplines: American Style and International Style.  American and International style are both danced at both competitive and social events.  However, the International version is more globally accepted as a competitive style. While both styles features the dancers in a closed position, unlike the International style the American style allows its practitioners to separate from closed position to execute open moves.  Examples of open moves include underarm turns, alternate hand holds, dancing apart, and side-by-side choreography.
With countless ballroom, and tango, enthusiasts, many people are interested now more than ever to learn how to dance.  It would make sense to want to learn and enjoy the sexy, elegant, and passionate tango since this dance is experiencing its renaissance!  Let's begin your journey to learning how to dance by scheduling your first tango dance lessons in Lake Forest!  We would love and be honored to be a part of your dancing adventure.